Okay, folks. I'm sure you're getting the picture over the past two posts—catching up after my vacation to Texas has been a bit taxing, and I'm finding myself with less and less time to replay all those old games. Over this coming weekend I plan to do some catching up, and hopefully have some new and wonderful reminiscent posts for you but as of right now, I'm just going to write what I know.
Currently, I am working on a cosplay. While I have cosplayed before, this one has, indefinitely, been one of the more complex ones that I've undertaken. Okay, so I'm not going as, like, something with tentacles and spikes and a bunch of extra mumbo jumbo that I have to create by hand, but I
do
have to make
some
of it, and even that minimal amount has proven to be difficult. I've learned to face it: cosplaying as an adult is
hard.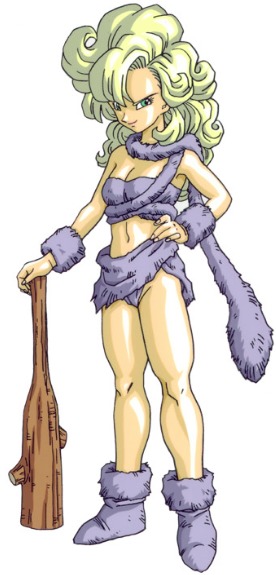 I first decided that I was going to cosplay as Lucca from Chrono Trigger right after PAX East last year. I saw so many great costumes that reminded me of some of my favorite games, and the fond times that I had playing them. My favorite character from Chrono Trigger, probably because I liked her intro-level the most, was Ayla. I liked the fact that she didn't really talk, and when I was younger I had an obsession with dinosaurs that leant itself to killing them, I guess. But, when I thought about the costume and that I would likely be married by this upcoming PAX, I realized that Ayla may not really be the best option. Lucca, my second choice, was what I would dress as then.
I think that what those of us that don't cosplay regularly forget to think about is how many tiny pieces there are to the costumes we are looking to enact. Sure, we see the big pieces that we have to make: the helmet, the gun, the hammer, the tunic—but we fail to recognize the little things: the contacts, the glasses, the shoes, the boots, the bags, the
wig.
Even I, queen of preparedness, neglected to think about all of these details.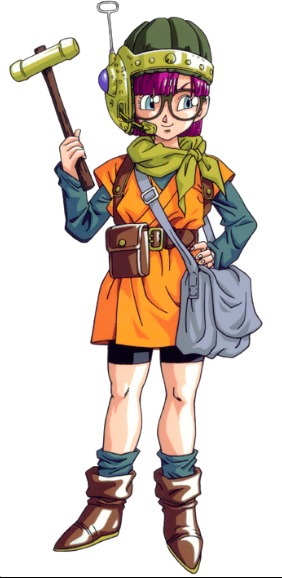 Over the course of the past few months I have been slowly but surely amassing the things that I deemed un-creatable on my own. I bought the wig, the short-range radio I would need need to make the antenna from the helmet, I made sure that I had boots, and the contacts (and knew how to put them in). I felt comfortable in these purchases—ignorantly comfortable. In fact, I hadn't even thought about my cosplay until I saw the obligatory "it's exactly a month before PAX...I just got goosebumps, did you?" post on my Facebook.
FUCK.
I thought.
A month before PAX? Only a month?
but, thinking about it further, I thought
Well, a month is like, four weekends, which is enough to sew a tunic, two bags, a shirt, make a helmet, and cover the gun in sculpey and spray paint it right?
As I just said above, ignorantly comfortable.
The truth of the matter is, as easy as we may think it is, and as crafty as some of us may be, cosplay is still a serious undertaking. And, if you should decide to do it, you are going to need to commit and go whole hog. I just went ahead and ordered the remaining materials that I could get off of Amazon, and planned a weekend trip to the craft and thrift stores with one of my biffs—but that still does not make the pre-PAX cosplay anxiety any less. Every thought in my mind is:
Oh Shit! You expect me to look like this?
There are not enough how-to blog posts in the world to figure THAT shit out. Basically, all the time between now and PAX, I am going to be up to my elbows in sculpey, thread, needles, glue, spray paint, and any other accoutrement that you can think of. In the long run, I tell myself, this kind of stress will be worth it—I will make someone else's eyes light up, and I will get to dress as one of my favorite game characters of all time for three days. It is so, so, worth it.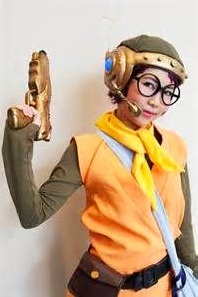 Long story short, again, cosplay is hard. Have you cosplayed? What was your experience? Successes? Failures? Get at me so I can feel somewhat better about myself, and let's plan to meetup at PAX East if you are going to be there.